Hi friends! On April 13, a tornado touched down in Oconee County, SC. Originating in our small town and roughly our backyard, the tornado tore through causing utter devastation to our neighboring towns, Seneca (home to BJ's music studio), and beyond. Our hearts and hands have been as present there, giving time and energy where possible. If you'd like to donate to an organization leading the change there, visit United Way of Oconee County Tornado Relief Fund – https://bit.ly/2yPSfI6.  In fact, 10% of all funds raised on the campaign, Callywood Farms will make a direct contribution to the United Way! Your $ contribution is a double whammy…mushrooms and community building!
As for Callywood Farms: We were pretty lucky. No houses, structures, cars, farm equipment, or animals (ohmygosh no animals) were seriously damaged. We've been repairing pig fences like crazy, clearing a path to normal operations, lost the kiddo treehouse fortress, but no severe structural damage. Which is truly astonishing when you look at the trees that came down. The back of our property sustained the worst of it. Whether tornado or micro burst, several of our favorite, oldest, and most beautiful trees were destroyed. White oak, red oak, beech, maple, hickory, chestnut, pine, you name it. Please watch the video and you can see some amazing footage/shots of it. All laying on the ground in the steep back of our property that is inaccessible…However, we'd like to make something beautiful and EDIBLE out of what otherwise could be nothing.

Although we did make it through the storm without heavy losses, many in our network have asked how they could support us following the storm. So this is how anyone interested can do just that: We'd like to fund a MUSHROOM campaign. We're asking for your support in purchasing a large quantity of spawn and supplies to inoculate the fallen hardwoods with mushrooms! We've got an expert working with us to develop a plan and help procure the spawn – now, we just need the tools and capital to fund it.  This plan will allow us to grow and provide organic, high-quality, culinary mushrooms for our community and add more bio-diversity to our land and Callywood Farms offerings.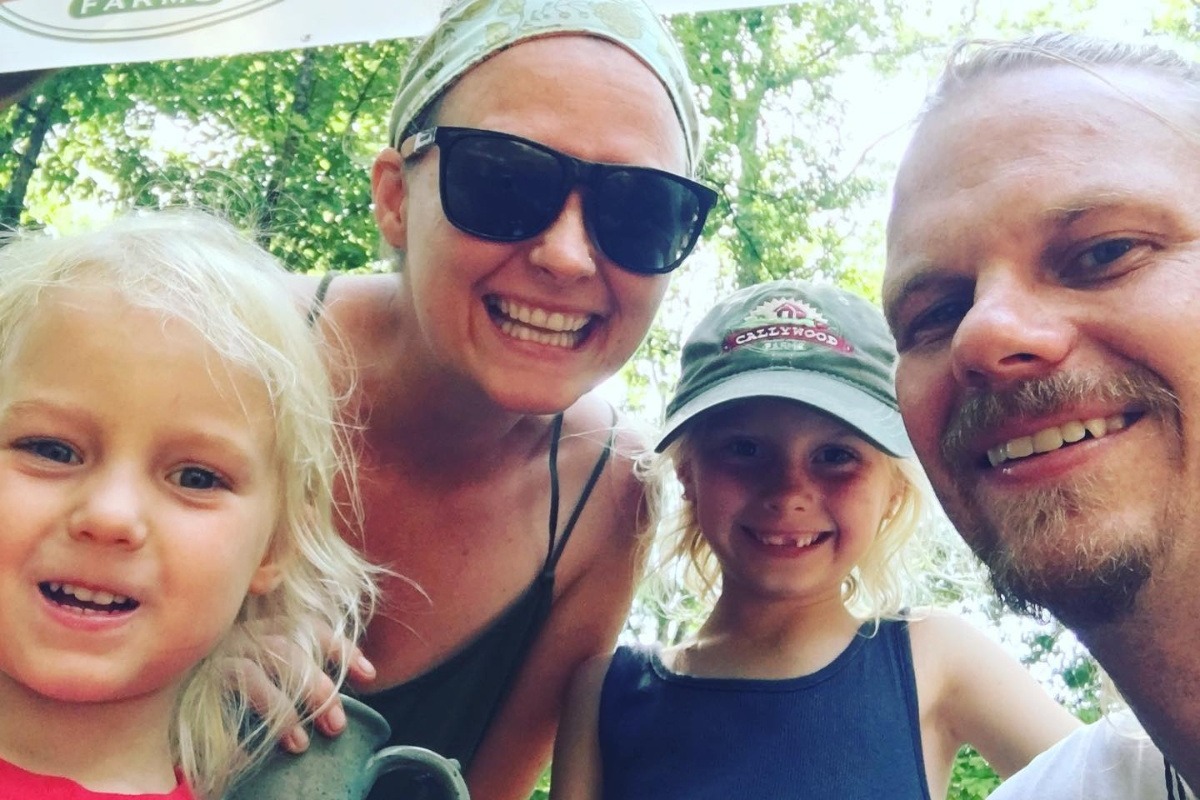 Here's the project budget so you know exactly where your money is going:
Mushroom Spawn: $1200
Inoculation tools & wax: $500
Drills and drill bits/parts: $300
Cub cadet vehicle repair: $1200
Marketing and promotional material: $800
Mushroom expert consult: $200
Chainsaw repairs and parts: $300
DONATION TO UNITED WAY: $500!!!
TOTAL: $5000
We plan to thank those who donate and become part of our team with the following:
$10+: Callywood Farms sticker
$20+: Hug Your Farmer sticker
$50+: Callywood Farms tshirt & sticker
$100+: 2 t-shirts & 2 stickers
$200+: 2 shirts, 2 stickers & you'll get to come fill a basket from the first mushroom fruiting (~1-2 years out)
$500+: All of the previously stated goodies & a supreme Callywood Farms basket/offering: a keg of homebrew made in your honor and growlers of it (of the whole thing if you got the setup), sourdough bread, animal welfare approved eggs, various pork cuts, and seasonal veggie/herbs
Here's a link to the GoFundMe page – https://www.gofundme.com/f/CWFtornadoshrooms
And to the YouTube video where you can see some of the pictures – https://www.youtube.com/watch?v=ZkehjOFhVY4&feature=youtu.be